The Easy Sell
In this busy world there isn't time to waste on missed opportunities or unwanted frills.  The pomp and circumstance and unnecessary hoops of other career fairs will be curtailed and result in a pleasant experience for all those involved.  This conference will be tailored to the companies and schools in a way that will have many others fighting to fill the limited spots.
 "Outstanding…loved the format and the candidates."
"Liked the quality of candidate, level of candidate expertise, and mixture of availability from immediately available to several we are pre prospecting for future roles."
The Power Conference is not about finding one candidate that is a great fit for your company or school; it's about finding which one of the many.    Why do companies and schools love Nukes?  The answer is multi-faceted.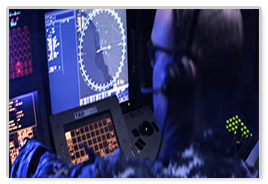 Intelligence
Nukes receive highly technical undergraduate and post-graduate training at the nation's most elite institutions. Only the most disciplined and the most focused make it through this intense schooling.
Register for the Power Conference
Leadership is woven into the fabric of nuclear training. Making split decisions, leading departments, and being held accountable is the daily routine for these men and women.
Register for the Power Conference
Nuclear-trained officers are among the most trusted professionals in the world. They already have been vetted by government security clearance investigators to receive top secret clearance which makes them an even bigger asset.
Register for the Power Conference
"After being a nuke, and standing three section watch in the engine room while qualifying up forward I can say that nothing I did in becoming a cardiologist was harder."

Pentagon cardiologist and former submariner.
"Nukes don't really need to take the GRE or GMAT, we realize they have what it takes but we still have them do it because it always raises our average scores."

Top Business School Admission Officer