VenueS:
EAST COAST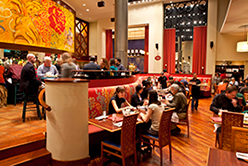 Jaleo Crystal City
Under the direction of famed chef José Andrés, Jaleo offers an impressive assortment of tapas, the traditional small dishes of Spain, as well as savory paellas, superb sangrias and a fine selection of Spanish wines and Sherries in a festive, casual atmosphere. Created in 1993 by Rob Wilder, Roberto Alvarez, and José Andrés, Jaleo has become a DC institution.
Jaleo is a Spanish word meaning revelry, fun, and bustle. Jaleo's striking design blends this festive spirit with the unique personality and style of chef José Andrés. Led by the exciting vision of Andrés' friend, Spanish designer and architect Juli Capella, Jaleo's look is "a relaxed environment of bold colors, with a hint of madness and irony, and a touch of Mediterranean surrealism," explains Capella. Jaleo features sleek furnishings and artwork created in Spain by some of the country's best contemporary designers.
Jaleo Crystal City
2250 Crystal Drive
Arlington, VA 22202
WEST COAST
Bainbridge Island Museum of Art – aka BIMA.  
Located a stone's throw away from the Bainbridge Island ferry terminal, BIMA is the gateway to Bainbridge Island and beyond. Home to a growing Permanent Art Collection with a focus on artists and collections from the Puget Sound region, BIMA is thrilled to welcome visitors from around the world to view its galleries.
Since opening its LEED Gold certified building in 2013, BIMA has become the cultural living room for the local community. The Museum's galleries, auditorium, Bistro, Store and plaza buzz with a variety of events covering the entire artistic spectrum.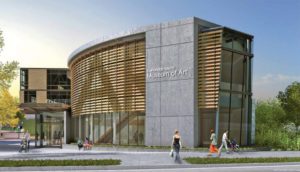 BIMA's exhibitions feature recognized masters and emerging artists that are sure to leave you inspired by their striking work and thought-provoking themes. With major exhibitions changing three times per year (that's 15-20 new shows to experience annually!), as well as classes, tours, films, workshops, lectures, concerts and events, there is always something new and exciting to experience at BIMA.